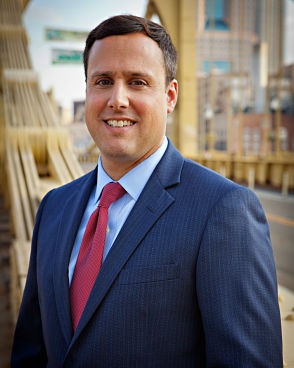 Nicholas
Ravella
Financial Advisor & Senior Institutional Consultant
Nick Ravella is a Senior Institutional Consultant, Financial Advisor and Certified 401(k) Professional. He began his career in the Investment Management industry in 2006. Nick's experience includes corporate and institutional retirement plan consulting for privately held and publicly traded corporations, as well as non-profit organizations.  Additionally, he works with select individual clients to manage wealth and implement investment plans.
Mr. Ravella received his BA degree from John Carroll University and his MBA from the Donahue Graduate School of Business at Duquesne University. He earned his C(k)P, Certified 401(k) Professional designation from The Retirement Advisor University in collaboration with UCLA Anderson School of Business.  Nick was recently selected by the National Association of Plan Advisors (NAPA) as one of the 2016 Top Retirement Plan Advisors under the age of 40 in the United States.*
Mr. Ravella is a member of the Wells Fargo Advisors' Retirement Plan Advisory Program and is one of the firm's 75 Senior Institutional Consultants, which advise Wells Fargo Advisors' largest institutional relationships.
* NAPA's Top 75 Under 40 Advisors were nominated and voted on by industry peers and selected by a NAPA panel of judges based on information about their practice, experience, and accomplishments as provided by nominees. Investment performance is not an explicit component.