Our Team - Clarion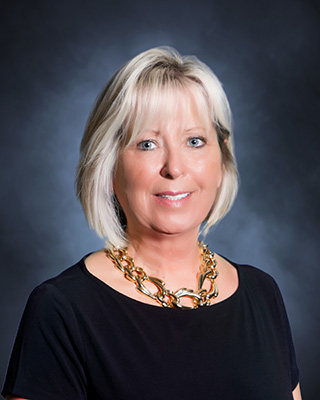 Rita Silvis
Associate Vice President-Investment Officer
P | 814.227.2662 F | 814.227.2875
E | Rita.Silvis@WFAdvisors.com

With over thirty years of experience in financial services, Rita is dedicated to helping her individual clients meet their financial goals. She is dedicated to helping individuals and businesses that line up with their needs, goals and risk tolerance. Rita's mission is to provide every client with targeted, comprehensive financial advice and portfolio management – delivered with the highest level of personal service and professional integrity.
Rita began her financial services career with Northwest PA Bank & Trust, where she spent eleven years. In 1990 she joined Prudential Securities where she started her investment planning practice. She later moved her practice to predecessor firms of Wells Fargo Clearing Services, LLC in 1992. Rita has helped her clients work towards and accomplish their financial goals for over twenty years. She is dedicated to developing personalized financial strategies for each client's individual needs. She looks forward to helping them meet their financial needs for many years to come.
She has earned a BS degree in Business Administration from Clarion University. She holds her securities registrations in 25 states and also holds her insurance licenses.
Rita enjoys spending time with family and friends and working in her flower garden. She has two sons. Bret and his wife, Hillary, reside in San Diego, CA and Nate lives in Charlotte, N.C.
Investment and insurance products: Not Insured by FDIC or any Federal Government Agency, May Lose Value, Not a Deposit of or Guaranteed by a Bank or Any Bank Affiliate. ©2017 Wells Fargo Clearing Services, LLC. All rights reserved. CAR#:0917-01424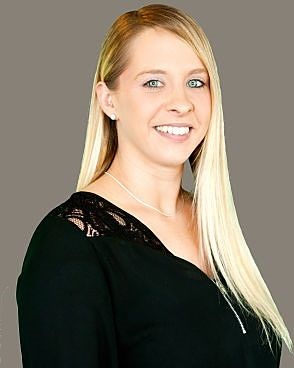 Renee Siesky
Client Associate
P | 814.227.2662 F | 814.227.2875
E | Renee.Siesky@WFAdvisors.com

Renee recently joined our team in the role of Client Associate. She brings with her 10 years of financial service experience that started with S&T Bank and Farmers National Bank before joining Wells Fargo Advisors in April of 2016. Renee's main focus is to help serve clients with superior customer service as well as operations and administrative support.
Renee is a native of Brookville and a 2005 graduate of Brookville Area High School. She started in the financial industry right out of high school and her experience includes Consumer Lending, Retail Customer Service, and Financial Sales and Service.
Renee enjoys spending all of her spare time with her fiancé and family.  She has a pre-teen daughter and has recently welcomed a new baby boy into her family in May 2017.
Investment and insurance products: Not Insured by FDIC or any Federal Government Agency, May Lose Value, Not a Deposit of or Guaranteed by a Bank or Any Bank Affiliate. ©2017 Wells Fargo Clearing Services, LLC. All rights reserved. CAR#:0917-01007